CosmiKnots
(2016-present)
CosmiKnots (pronounced: ˈkäzmik näts) is a collective envisioned by performance artists (Frog/ Dava Wing and Khokhoi/ Kk de La Vida) as a creative network embodying ecological concerns through engaging public action. CosmiKnots materializes core issues through live arts productions, and operates as a collaborative platform for people to stage critiques on contemporary issues and current events. As performance artists incorporating influences of spiritual traditions and healing practices in our ritual art/work, we believe in the power of cross-cultural narrative storytelling to activate awareness of our planetary situation(s).
(Performances listed below in reverse chronological order: most recent on top)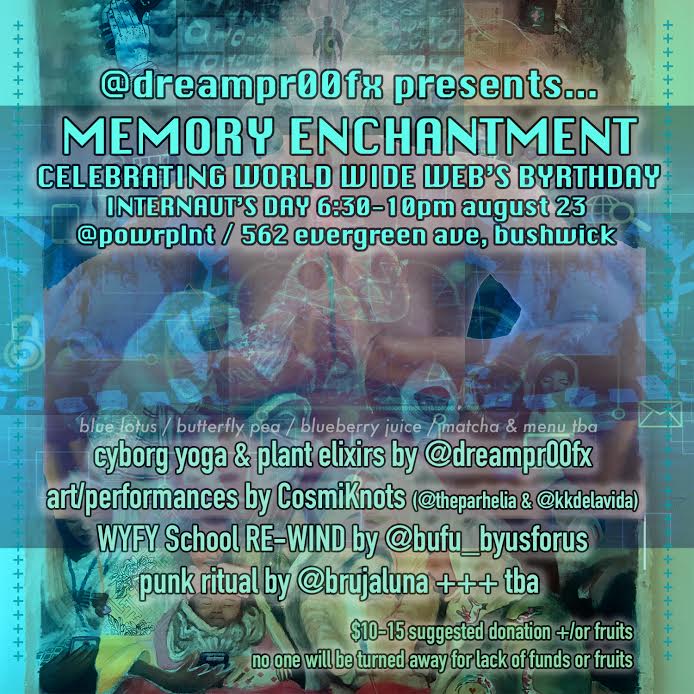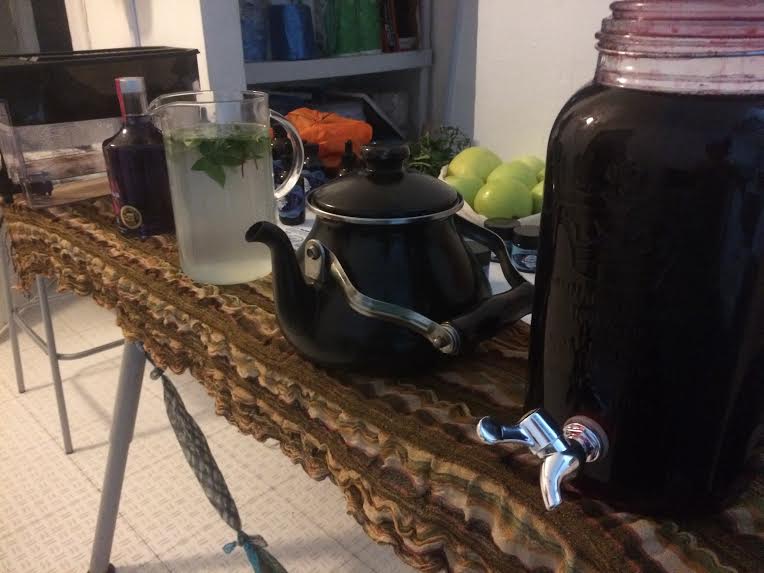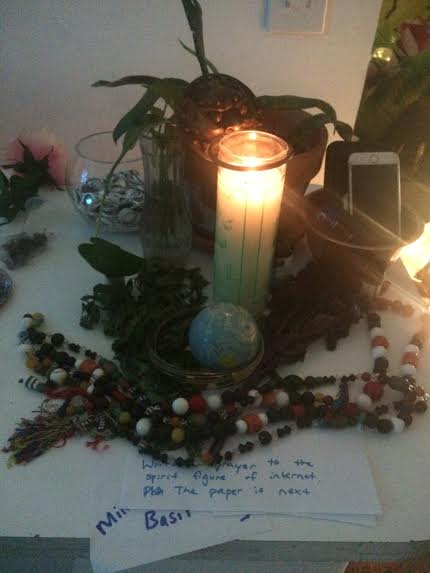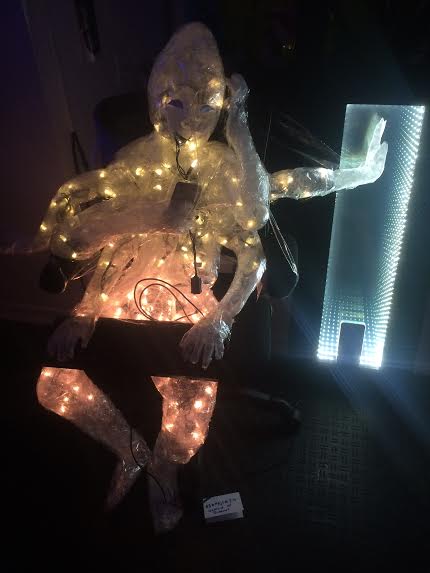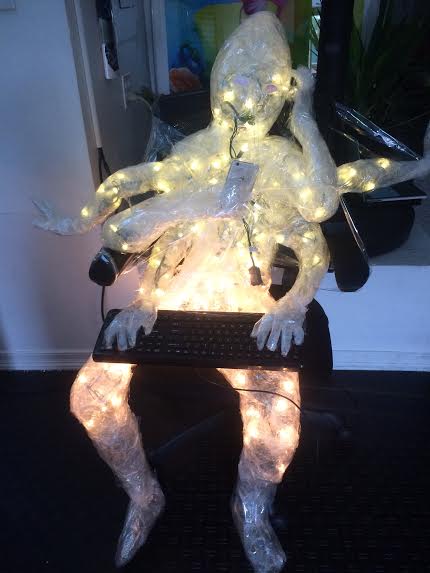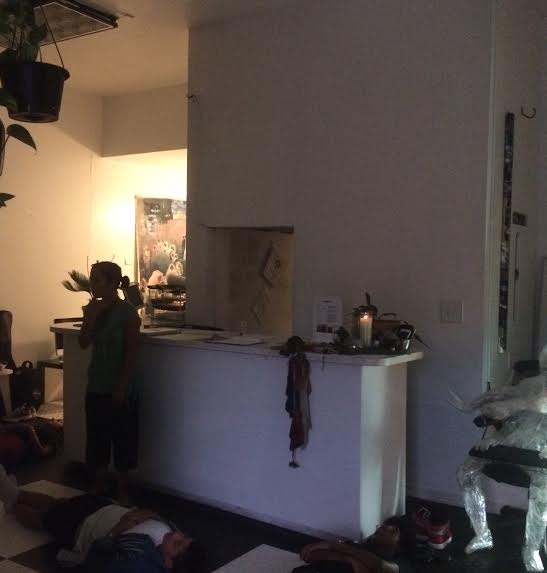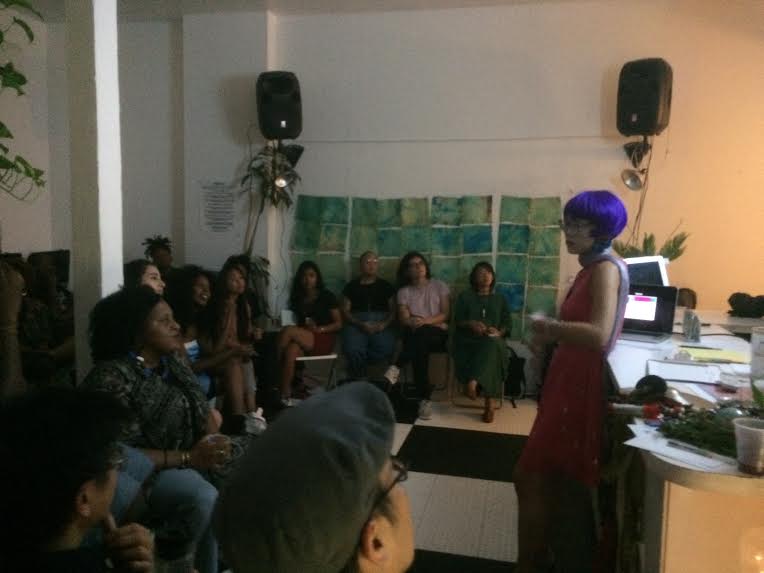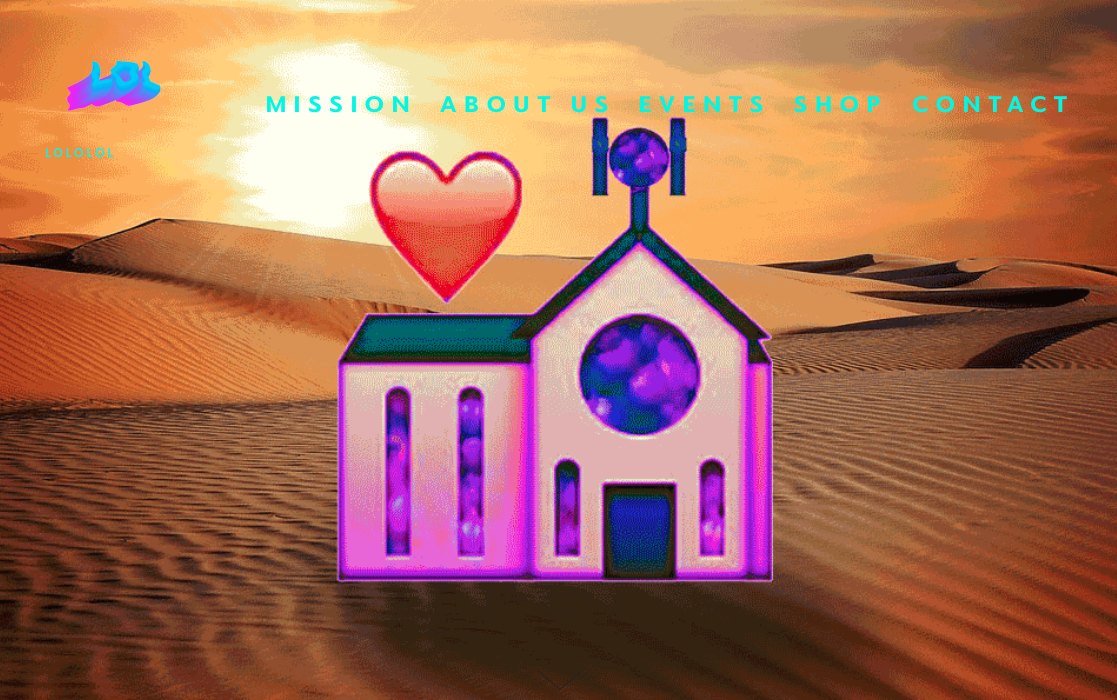 MEMORY ENCHANTMENT
August 23rd, 2019
@Powrplnt (Brooklyn, NYC)
Hosted at a community digital center/ computer lab on the day of the Internet's birthday. Original invitation on the blog post: here.
"Our embodied experiences have transformed from digital techno-ecologies. Thumb-scrolling & finger-thinking, whether as mobile phone or computer users, our bodies have adapted accordingly. While wires & wifi help us communicate across planet earth, how do we keep in touch with our own bodies?" -Khokhoi
Tropical Storms & Temple Complexes
November 18-December 3rd, 2018
@Visayan islands, Philippines
Khokhoi got the ACC Dance fellowship this year to study Visayan-speaking festivals in the Philippines. She invited CosmiKnots to go perform and spend 2 weeks with her on her travels through: Cebu City, Samboan, Dumaguete, Siquijor, and Bohol. Our zine is now finished and for sale; contact us for a copy! (email: theparhelia@gmail.com)
TWISTED
July 23, 2017
@Just Situations, Brooklyn + NYC
A participative performance as part of the Just Situations festival convention, facilitated by Khokhoi and Simone Johnson. Original announcement in the blog entry: link here
A CALL-OUT BEFORE THE FALL-OUT:
Public Ceremonies for THE CHURCH OF CONSUMPTION
March 17-19th (street performances 20-22nd); 2017
@NERVE festival in Fort Lauderdale, FL (USA)
CLOWN TRIGGERS
December 8th-13th, 2016
@Miami, FL (USA)
"The writing is crucial... Turn the material into words that is related to the looking... Spend more time architecting how they're reading it. 14 images: EWS project. Goes back to the ExposeDIY (2 weeks)."
-notes between Khokhoi and Frog