SunDogs Studio
(the Book-making Branch)
…for the research, drafting, editing, printing, binding, and distribution of both personal and collaborative Artist's Books, Journals, Sketchbooks, Chapbooks, and Zines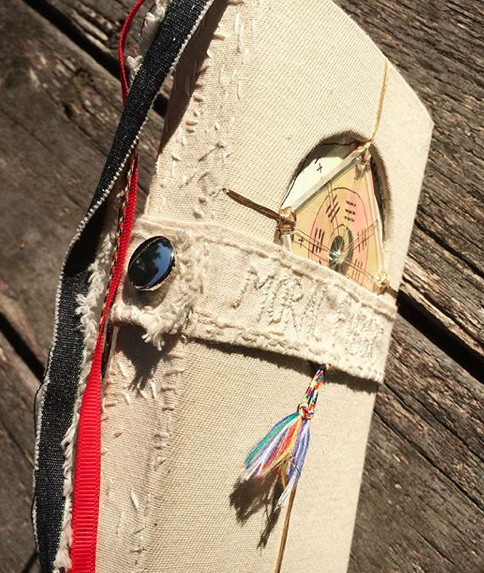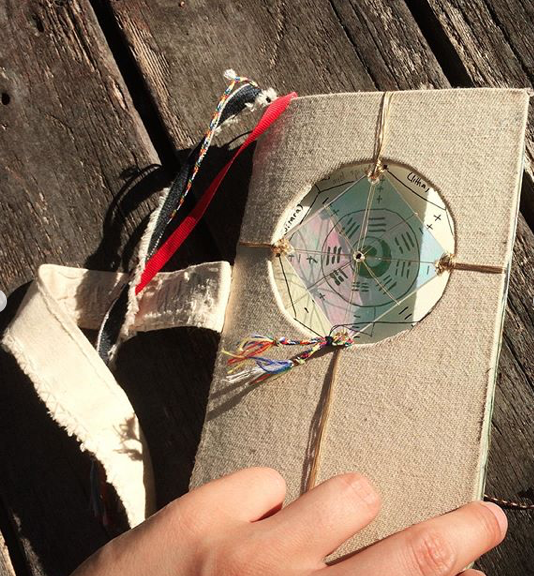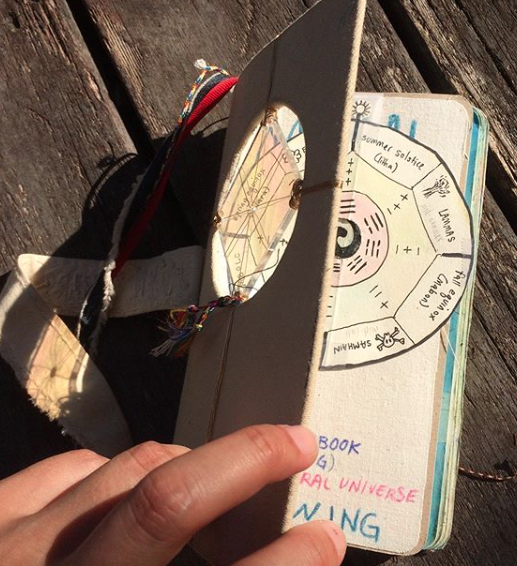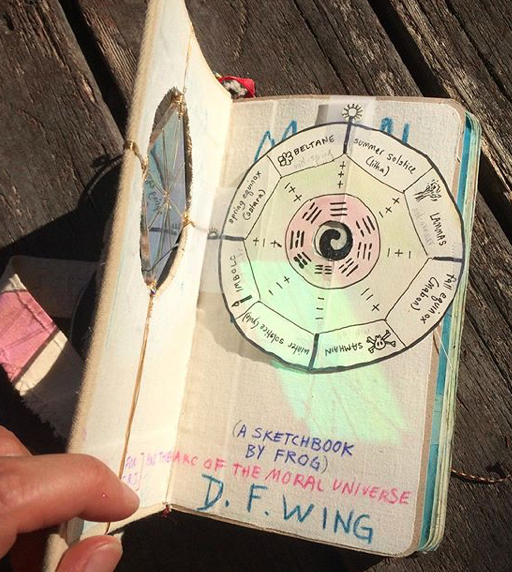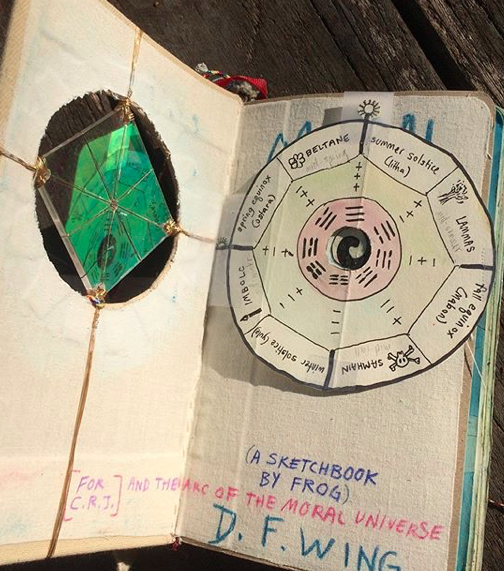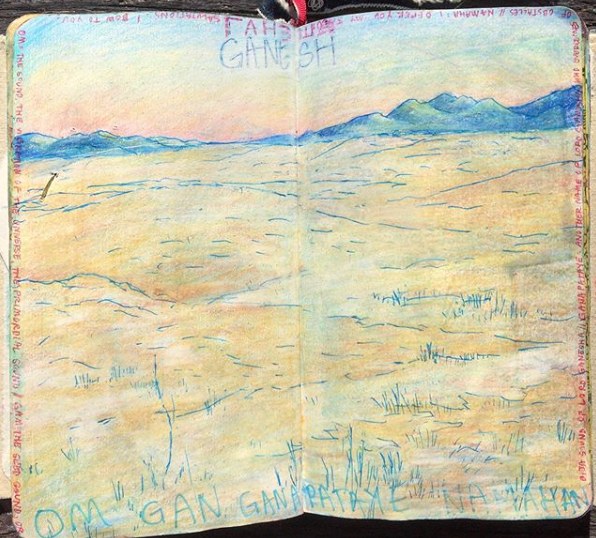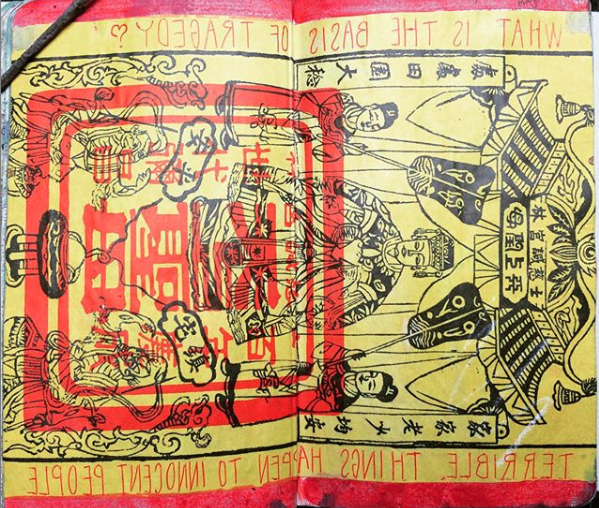 MORAL FIBbERS (2019)
Arc of the Moral Universe (curated by Carla Rae Johnson) is a group project where artists and writers spend one full year filling out a notebook themed around the Moral Universe. We started July 4th, 2018, ended on July 4th, 2019. I titled my book, "MORAL FIBbERS" (something between Fibers and Fibbers). The books are now complete and on tour to exhibit in select locations (schedule TBD). This is the first time i committed to a book project for a full year, and i learned alot in the process. Mistakes can be like shadows of growth.
"I do not pretend to understand the moral universe; the arc is a long one, my eye reaches but little ways; I cannot calculate the curve and complete the figure by the experience of sight; I can divine it by conscience. And from what I see I am sure it bends towards justice."
-Theodore Parker
More info and updates on the Arc's FB page: [here]
Tropical Storms & Temple Complexes (2018)
A CosmiKnots collaboration between KK de la Vida and Frog- TSTC is a meditation on life in Visayan Philippines, celebrating at parades and festivals, searching for indigenous deities amongst storms and temple complexes-(mainly the Catholic Church). This zine is comprised of poetry and writings by Khokhoi, drawings by Frog, and visual collages composed by both.
Human Eyes, Gamblers (2018)
This zine was made specifically for the Blood Money show at Lucas Lucas Gallery in Brooklyn. Writings, drawings, collage sourced from former sketchbooks and journals-retrospective remnants from life as a traveling dancer on the American East Coast. More editions will be printed upon order.
#Slowtrain: from Mongolia To Yunnan (2017-18)
The #Slowtrain sketchbook, IG posts, and #slowtrain chapbooks were created as part of my virtual residency project with @china_residencies. In October 2017, I set out, once again, to learn about the cultural and historical connections between the Mongolian nation and the Naxi ethnic peoples. Riding old trains from the border of Mongolia (Zamiin-Uud township) to the heart of the Naxi in Lijiang, Yunnan, I took notes and made drawings while roughly following the path that Kublai Khan's troops would have taken in the 13th century, on their quest to conquer the known world.
TwaNG: Switching Between Jamaican Patois and UK/American English (2018)
A zine by @xFatherfigurex - Notes and poems for the Jamaican diaspora; a dream in the center-spread. Concept and writing by Father Figure; Illustrations, formatting and printing by Frog. This is SunDogs Studio's first fully completed/ distributed zine publication and we are really proud of it.
080: Lucky Punch (2016)
I created the 080: Lucky Punch sketchbook with the assistance of a grant from the Asian Cultural Council. Original proposal: to study traditional Mongolian shamanic practices, as a visual artist trying to trace ethnic lineage. This book documents my journey of locating shamans across Mongolia (I came across 10 total). With their permission, I observed them as they conducted rituals and ceremonies, and/or navigated through the more mundane aspects of their daily lives.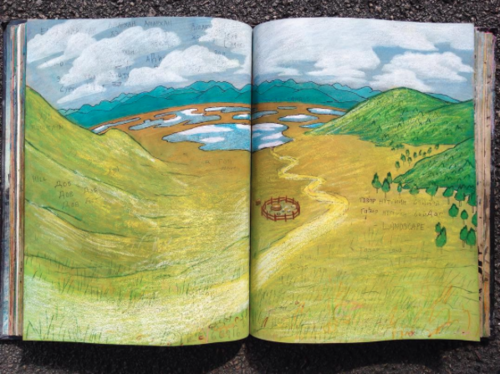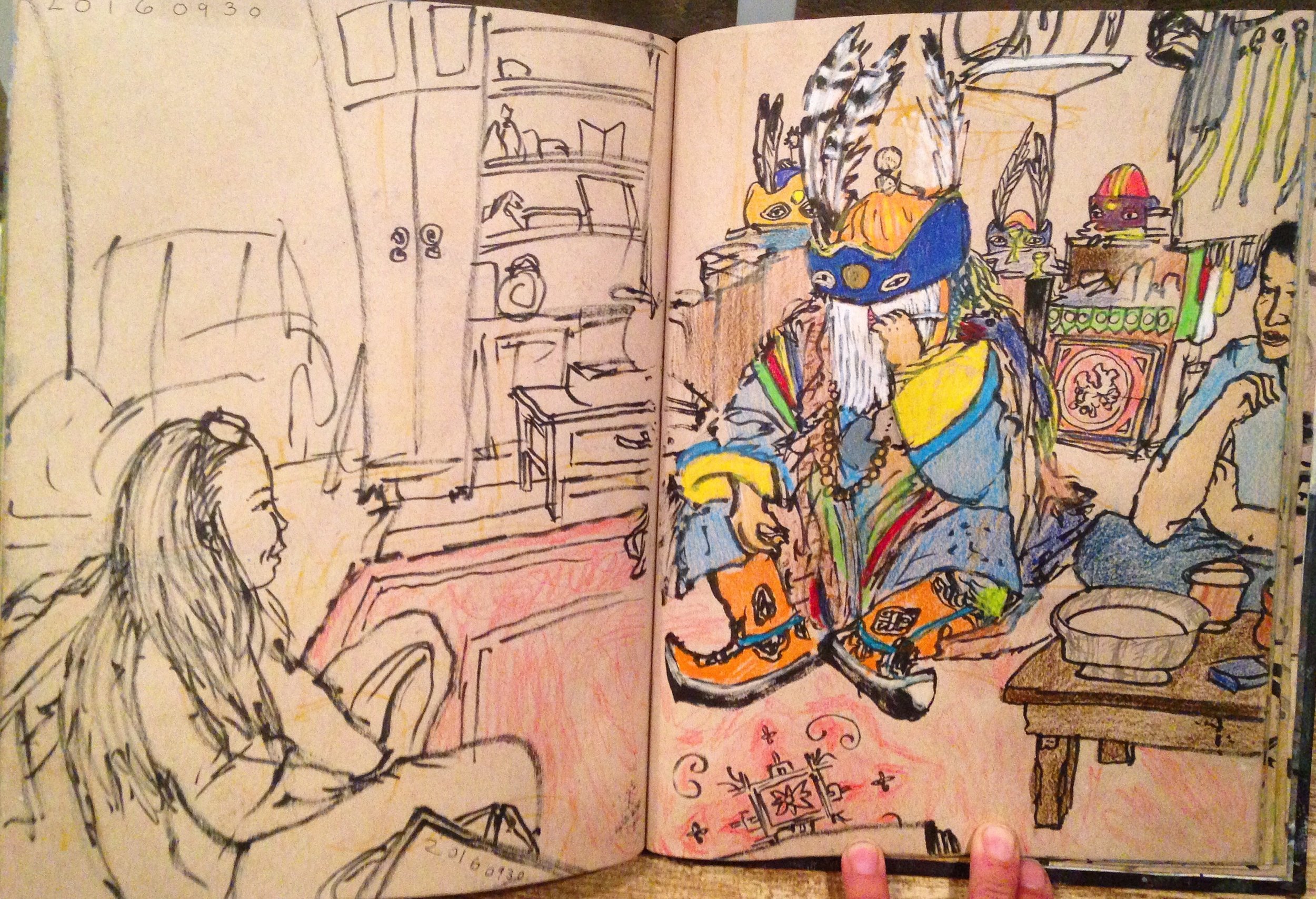 Vescia Piscis: I and II (2014)
The Vesica Piscis sketchbook set accompanies the Vesica Piscis curated session at Lijiang Studio in Yunnan, China. Features notes and visual studies on Dongba shamanist rituals of the Naxi peoples in and around Jade Dragon Snow Mountain.
Final Call (2013)
Drawings of friends from Baltimore (MD), Providence (RI), and NYC.
Potato (2013)
Hand-bound sketchbook/ artists' book with mixed paperstock, created during my first curated session at Lijiang Studio. An introduction to "ecosexuality" and Naxi Dongba ontologies.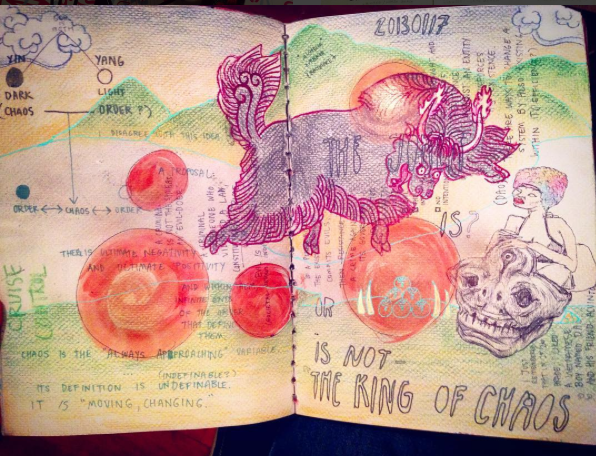 Vortex (2010)
I made these ink drawings during (and immediately after) the time of my grandmother's passing, in Baltimore (MD), Providence (RI), and Washington D.C. My goal was to keep adding and layering into the book until I broke its spine. Eventually I had to stop because there was no room to draw or add anything anymore. This book is really heavy, smells kind of dank (because of the gingko I taped in there), and some of the pages stick together, but it is one of my favorites.
Amy G. Dala & the PreFrontal Cortex (2009)
Working at the Puppetree in East Thetford, VT (USA), hiking along the Mystery Trail on my days off. Venting feelings during a visit to Taiwan, when my grandmother was coping with lymph node cancer. Observations from a short trip to Tokyo, Japan.